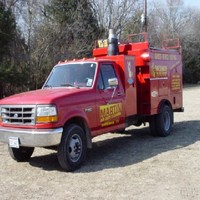 Big Red
The Vehicle to Clean Air!
Nothing beats the power of the Big Red Truck!
Our Pringle Power-Vac truck really sucks, litrally! MARTINíS has the only high-powered truck mounted vacuum system in the Texoma area, with more suction power than any other air duct cleaner. The advantage with our truck mounted air duct cleaning unit is that all the dust and debris is vacuumed directly outdoors and filtered outside. Absolutely no contamination enters your home. Isn't that great? To get a free over the phone estimate today, call MARTINS.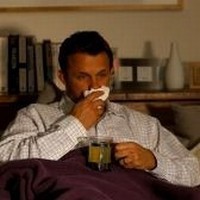 There are many, many factors that affect the quality of the air inside your home or office. Airborne smokes, pet hair and dander, cooking vapors, pollens/molds from outdoors, airborne fabric and carpet fibers, and molds and mildews are just a few of the many contaminants which impact our Indoor Air Quality. Due to the dark, moist, controlled environment, your heating and air conditioning system is a perfect breeding ground for many unwanted biological contaminants.


Here is how we achieve clean air. We attach an eight inch hose from the main supply and return ducts in your system to our powerful Truck Mounted Vacuum. We "Power Brush" the dirt from each vent to the main supply duct. We follow the brushing with compressed air to get even the most minute particles cleaned out of both the supply and return sides of the system. Then we air clean and vacuum the furnace blower motor fan and the evaporator coil on your air conditioning system.
This service is an all day process and is only done of Thursdays and Fridays, so if your interested in a Duct Cleaning call MARTINíS today to get put on the Clean Air List.